Congratulations to Chicken Hut staff on being presented with the Limerick Tidy Towns Monthly Award for February.
Chicken Hut was chosen for the pride all their staff take in keeping the frontage of their premises spotlessly clean, and checking on a regular basis to ensure that the area not just around their own restaurant but also in the nearby vicinity is clear of litter, particularly any with Chicken Hut branding. The Tidy Towns team have commented often during their twice weekly clean ups of how impressed they are at how regularly they see staff outside cleaning the premises and it definitely shows. It's a wonderful example of how effective it would be if every business were to take such care with the area around their own premises. Plus the food is great there too, so please do call in any time to their restaurant on O'Connell Street!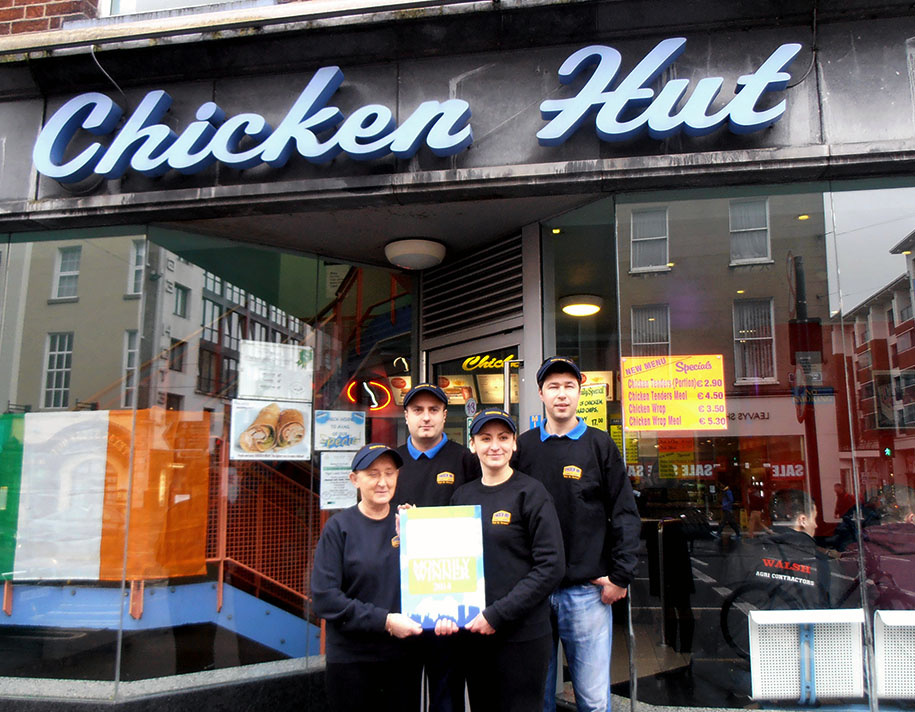 Limerick Tidy Towns will be selecting a new winner each month during 2014, with an overall winner to be announced at the end of the year. To be in with a chance to win, businesses and individuals simply need make a special effort to improve the city's appearance. Even the smallest effort like cleaning a basement may be recognised and merit the award. This is your chance to not only help the Tidy Towns effort but also to improve your city.
The winner for January was Lucky Lane on Catherine Street.